Your stay in East Vail
We have compiled a list of fun things to do primarily based out of East Vail, a real hub of adventure in Vail! Enjoy golf, fishing, and hiking in the summer months, and legendary skiing, ice climbing, and snowshoeing in the winter.
For even more Valley wide fun see either our Winter & Summer activities pages and or our Partner Discount pages.
Grocery and Liquor Store
Sims Market & Liquor store is conveniently located at Pitkin right here in East Vail, just .8 of a mile west of the Vail Racquet Club a ¼ mile before the I 70 entrance/exit.  Be sure to stop along your way so you can stock your kitchen!  They are located at  3971 Big Horn Rd  – We encourage you to SHOP LOCAL!  Additional items can be purchased at the larger grocery stores located in West Vail.

5 World Class hiking trails

These hiking trails are all here in East Vail and end at a glacier lake!  Taking the EAST VAIL BUS is the easiest way to get to the trails.  Check the schedule here:  vailgov.com/bus-schedules
Booth Creek, approximately 2 miles to the waterfall and 6 miles to the lake; difficulty moderate
Pitkin Creek, approximately 3 miles to the waterfall and 5 miles to the lake; difficultly moderate to hard
Bighorn, approximately 3.5 miles to the cabin and 5 miles to small lakes; difficultly moderate to hard
Deluge, approximately 4 miles to the lake; difficulty hard
Gore Creek, approximately 5 miles to the graves and 6.5 miles to the lake; difficulty moderate to the graves, then hard to the lake
Mountain weather can be unpredictable as well as severe. We recommend downloading an app such as Open Summit to track the expected conditions on the day of your hike. This way you can plan ahead for extra sunscreen, water or even a rain jacket.  Have fun –  Stay Safe!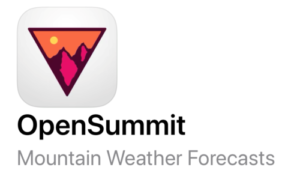 Other Walks & Hikes
East Vail's unspoiled, neighborhood environment welcomes walkers & hikers
Walk the neighborhood – friendly, low traffic strolls are common to the area
Paved path to Vail Village, approximately 4.5 miles can be walked or biked but know the return trip has a slight uphill grade!
Two Elk Trail from East Vail to Minturn approximately 11 miles one way from East Vail campground to the Minturn trailhead – good to shuttle a vehicle to Minturn trailhead in advance of the hike.
Red Buffalo Pass from East Vail to Summit County, approximately 16 miles one way – good to shuttle a vehicle to Silverthorne. Hit the outlet stores then before you head back to East Vail.
Summit one of the majestic 13ers in the Gore Range such as Pitkin Mountain or the Grand Traverse.
Consider downloading an App such as AllTrails to see area maps and difficulty levels and terrain maps.
World Class Biking

Direct access to Biking from East Vail includes the Pro Time Trial Race section
Vail Pass, bike path from Vail Racquet Club to top of Vail Pass or all the way to Copper Mountain, Frisco and Breckenridge
Vail Pass, down hill tour. Venture Sports (another of our Partner Discounts) tours include:
Bike path to Vail Village, approximately 4.5 miles from the Vail Racquet Club, difficulty easy to moderate
Bike path to the Village and beyond, bike all the way to West Vail, Eagle Vail, Avon and Edwards, difficulty easy to moderate mostly along Gore Creek and the Eagle River
The Copper Triangle; road bike from the Vail Racquet Club to Copper Mountain, Leadville, Minturn, Vail and back.
Highway 6; road bike west along Highway 6 to Avon, Edwards, Wolcott, Eagle, Gypsum, Dotsero, Glenwood Springs and beyond.
Mountain biking trails are abundant in the Valley. From the Vail Racquet Club bike west along the bike path to access Vail Mountain, Red Sandstone Road and Meadow Mountain.
Family recreation
The Vail Racquet Club has both a park and children's playground area. See more about the local parks here.  Check out family games at the Front Desk MORE INFO
Fishing – Gore Creek gold medal trout fishing; See our partner discounts for fishing outfitters!
Rafting – Gore Creek, Eagle River, Colorado River; See our partner discounts for rafting excursions for all skill levels!
Tennis – Enjoy playing on our 8 USTA approved Har-Tru Clay and hard courts with the best views in the Valley, or arrange private or group lessons with our tennis pro Greg Wanner. MORE INFO
Wildlife Alert!  Keep your eyes out for wildlife in East Vail. It is common to see black bears, foxes, raccoons, beavers, deer, elk, bighorn sheep and more.
Always respect wildlife and keep a safe distance from the animals. Never feed the animals. They may seem cute or even tame, but they are all dangerous wild animals and caution should be used at all times.